Kanye for president?
Jul/25/2020 04:43:15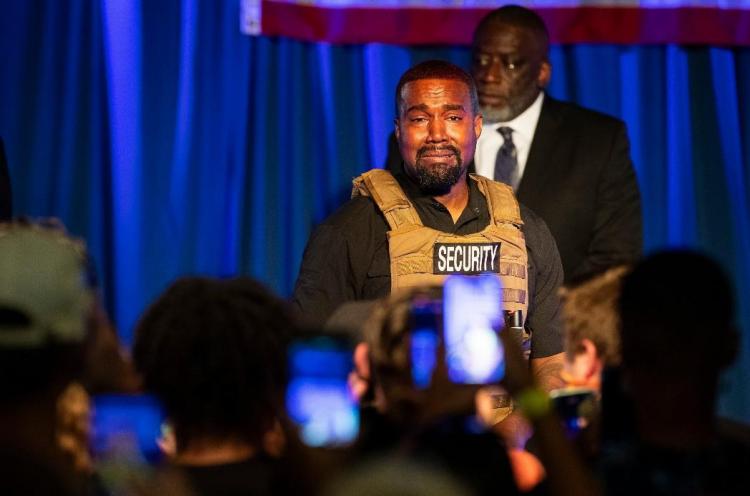 Celebrities and famous people have a strange way of showing their future dreams and affections. From the ones trying out in different industries, to the ones taking a step into politics, it is never boring in the show biz. Although many would say don't believe everything you hear, you better believe this one. The popular rapper, and husband of the reality TV star Kim Kardashian, has announced that he is running for the presidency. Yup, all true!
Earlier this month, Kanye posted on Tweeter which left the entire universe in awe:
"We must now realize the promise of America by trusting God, unifying our vision, and building our future. I am running for president of the United States! #2020VISION."
The tweet comes just a few days after teasing a new song that will be a part of the upcoming album called "God's Country". Kanye's fans were fast to show the support for him following his announcement, but some were wondering whether this was legit and possible or just some popularity stunt. At first, it did not seem like this was going in the works. The election is about 4 months away, and as the procedures suggest, West will need to register with the Federal Election Commission, present a campaign platform upon he will run, collect the needed number of signatures so that he can get on the November ballot. The first big name to show the support and stand behind West as a presidential candidate was Tesla's CEO Elon Musk, who tweeted "You have my full support!". After this, his wife confirmed the announcement by retweeting his post.
This is not West's first time to mention this idea for running for a president. Back in 2015, during the MTV Video Music Awards, after giving the speech for the Video Vanguard Awards, he ended announcing that he will run in 2020. However, in January 2019, he tweeted "2024" which seemingly meant that his plans are postponed 4 years later.
However, things change quickly, and back on Monday, 20th of July, Kanye officially launched his campaign for president, in a quite new way. The first event took place in an unorthodox rally in Charleston, South Carolina. He is running as a candidate for his self-styled party named "Birthday party".
So, what happened at the Charleston rally? Well, the fans remained unclear about whether his run is genuine. He was wearing a protective vest and spoke to the crowd without wearing a microphone. To make the entire event more dramatic, at one moment, he started crying when talking on the topic of abortion, explaining that his parent almost aborted him and that he almost killed his daughter North. After that, he added that he still stands on the point that the abortion should be legal, but followed by financial support by the struggling new moms suggesting
"million dollars for each"???
Is this his other mental breakdown or will he see it through? The time will tell!
#KanyeWest
Posted by GossipGirl
See more blogs of GossipGirl