Emily in paris - a new fashion tv show inspired by sex and the city creators
Aug/15/2020 04:54:06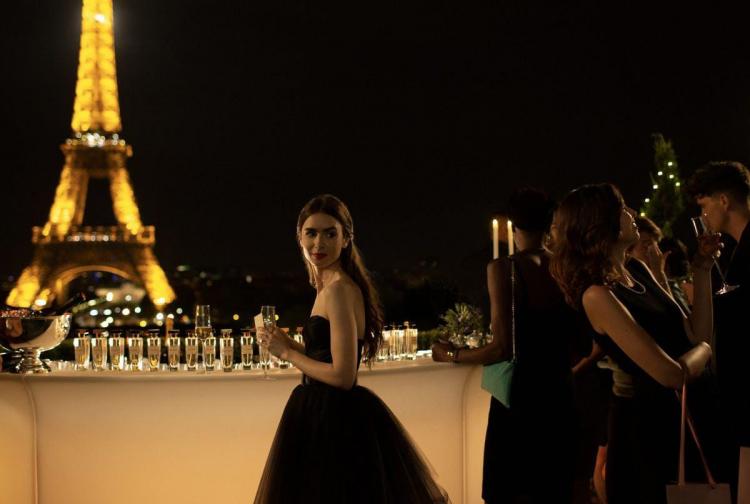 The one TV show that united all of the women in the world and some of the men and that defined the fashion as a term was "Sex and the city". Iconic, bold, full of style and fashion, this TV show is still popular even after almost 20 years. Carrie Bradshaw, the star of the series, played by the famous Sarah Jessica Parker was everything that every woman ever wanted – stylish, fashionable, the true lover of luxurious goods, and New Yorker to the core.
With so much popularity and high reviews, it was only a matter of time when a new, similar, or inspired-by show will come up. There have been many shows that tried to capture the topic of the "Sex and the city" or at least find some resemblance to tit so that the audience can enjoy it, but without any luck. However, Netflix announced something that all have been waiting for. Directly from the SATC's Darren Star coms the new romantic TV series called
"Emily in Paris"
.
The new series that is expected to reach high numbers in popularity is said to be about a woman named Emily and her move to Paris. Emily is an ambitious marketing executive in her 20ies, living in Chicago, who unexpectedly lands her dream job in the city of lights after her company acquires a French Luxury marketing brand. Her job now is to redesign and relive their social media strategy. Although this plot might sound only like work for Emily, it certainly is not. The main character, played by the one and only Lily Collins, will soon become involved in many challenges, both personal and professional, as she trying to navigate the colleagues, new friends, and romances. Many have described this plot as the unfulfilled Carrie Bradshaw's Parisian dream, but, whether it is like that or not we will see. For those who do not remember, Bradshaw went to Paris to start a new life with the Russian Aleksandr Petrovsky, but all of that was documented in only two episodes.
That the show will have lots of great fashion is the fact that Patricia Field, agreed to be the costume designer of the show. She has previously worked on The Devil wears Prada and Sex and the city.
As mentioned above, the main character, Emily, will be played by Lily Collins and she will be joined by:


Ashley Park (Mean Girl On Broadway)
Kate Walsh (Grey's Anatomy)
Philippine Leroy Beaulieu (Call My Agent!)
Lucas Bravo (Smart Ass)
Samuel Arnold (Antony & Cleopatra)
Camille Razat (The 15:17 to Paris)
Bruno Goury (Doc Martin)
William Abadie (Resident Evil: Extinction)
Arnaud Viard (Clara et Moi)
There still is no official trailer for Emily in Paris, but there have been released some photos from the shooting which show the beauties of Paris. Also, Collins made few posts on her Instagram page so that the fans can get the idea of what is coming.
Stay tuned!
Posted by GossipGirl
See more blogs of GossipGirl